The course
FRIDAY FEBRUARY 2nd 2024 - DOWNHILL
SATURDAY FEBRUARY 3rd 2024 - DOWNHILL
SUNDAY FEBRUARY 4th 2024 - SLALOM
OVER 100 YEARS OF SKI RACING IN CHAMONIX MONT-BLANC
Chamonix has a unique 'savoir-faire' when it comes to hosting ski events. The first international ski events were organised in the valley at the turn of the 20th Century (1908). In 1924 Chamonix hosted the very first Win- ter Olympic Games (the 2024 Olympics in Paris will be a celebration of that centenary) and in 1937 the World Championships were held on the pistes of Les Houches (with a victory for Emile Allais).
1948 the first "Arlberg Kandahar" race took place on the 'Piste des Glaciers' and the Kan- dahar World Cup race was then regularly heldonthe'PisteVerte'inLesHouches.2020 will be the twentieth time the race has been held in the valley! There are other notable
events to add to this list, which is by no means exhaustive... The World Championships in 1962, the World Junior Championships in 2010 and numerous World Championships in ski-jumping, Telemark and freeride skiing. Since 2014 the Junior Kandahar has also been a regular fixture, enabling young skiers to follow in the footsteps of the international champions.
UNDERSTANDING THE RACES
THE SLALOM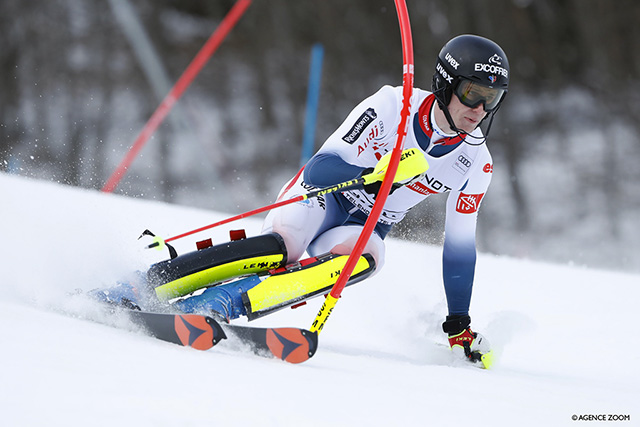 In the men's slalom, the vertical drop of the track can vary between 180 and 220 meters. The event takes place in two rounds on the same track, but with different layouts. The number of gates on the route must be between 55 and 75 for men. The slalom requires qualities of agility and skill, in order to avoid straddling the poles (when the two skis do not pass on the same side of the pole, the slalomer's worst nightmare). The slopes of the slalom events are rather steep, with snow often artificially icy to prevent rapid deterioration of the snowpack battered by the edges of the skis.
THE DOWNHILL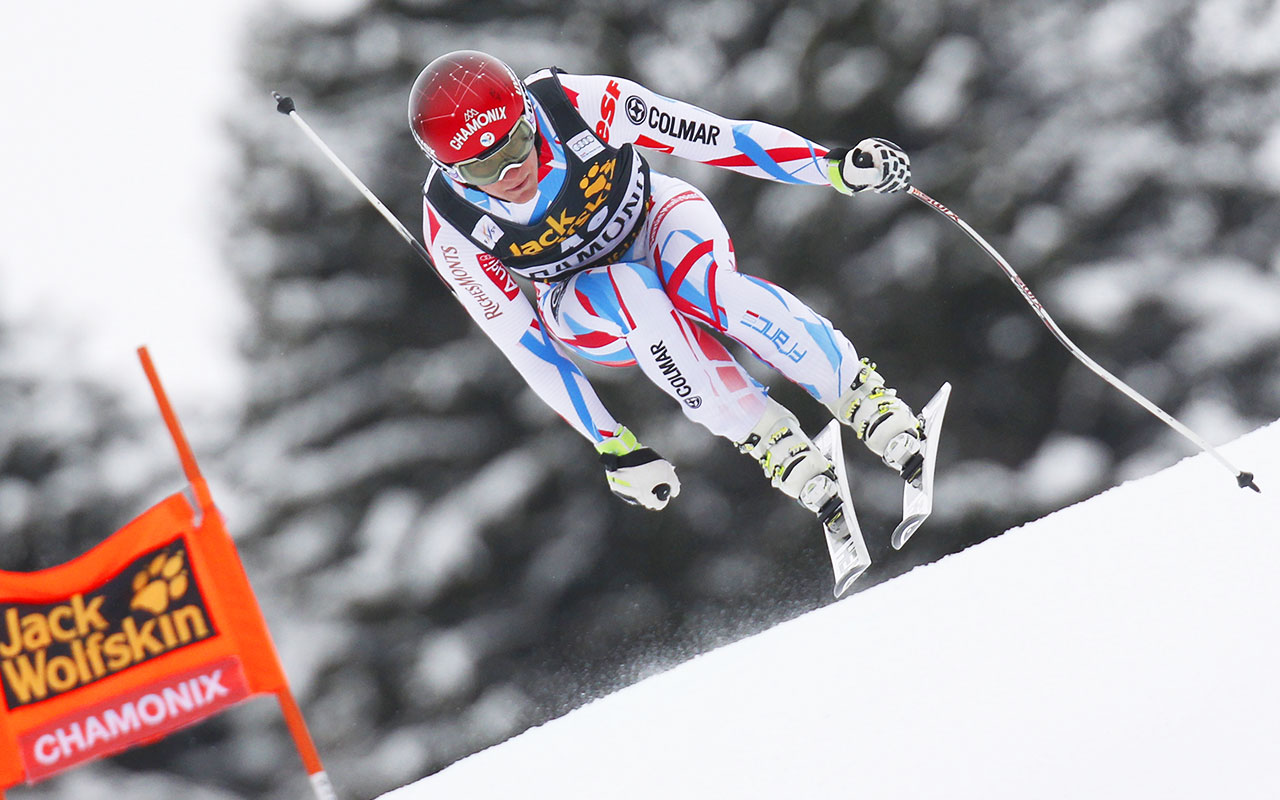 One-run event (with some exceptions) where the speed is the highest. The course is laid out on varied terrain which includes low to very steep slopes, jumps, large radius turns. The total vertical drop can exceed 1000 m. A downhill allows the skier to bring together the following six components: technique, courage, speed, risk taking, physical condition, determination. It must be possible to ski the downhill slope at varying speeds from start to finish. The competitor adapts his speed and performance to his technical abilities according to his own determination.
THE RACE IN FIGURES
- 204 million viewers
- 132 hours of TV broadcasting
- 600 volunteers dedicated to the organization
- 2,000 accreditations
- 40 CRS from the National Center for Mountaineering and Ski Training for track safety
- 20 soldiers from the High Mountain Military School for timing
- 50 people for security and guarding
- 25 Red Cross volunteers
- 100 students from the Lycée Frison Roche de Chamonix in dual qualification at the Métiers de la Montagne
- 400 mountain professionals (trainers and managers of ski clubs in the valley, ESF instructors from Chamonix, Argentière, Les Houches, Vallorcine, UCPA, guides from the Chamonix company, from ENSA ) for track maintenance
- 120 journalists
- 40,000 spectators on site
- 25 kilometers of nets
- 15,000 stakes
- 50 kilometers of TV cables
- 64,500 visitors / year on Chamonixworldcup.com
- 10,000 visitors / day during the event on Chamonixworldcup.com
EXCEPTIONAL TRACK, LEGENDARY WINNERS
On the list of La Verte des Houches, the finest spatulas of all time:
James Couttet
Karl Schranz
Emile Allais
Ingemar Stenmark
Hermann Maier
Kjetil-André Aamodt
Alberto Tomba
Stefan Eberharter
Ivica Kostelic
Bode Miller
Didier Cuche
Dominik Paris
Alexis Pinturault
Clément Noël
Loïc Meillard