Access & Transport
Coming to Chamonix World Cup
BUSTRAIN CAR PARKS PASS CIRCULATION
Take the public transport, by bus or train it is the best way to come !
Reinforcement of bus frequencies and introduction of shuttles allowing access to the competition site from the car parks.
HOW TO ENTER THE KANDHAR SITE
Pedestrian access along the piste and the finish area is possible only with a ticket.
The piste is not accessible No access will be authorized without a ticket.
To know your entrance door, refer to the information on your ticket.
To access the different areas, follow the signs:
ARRIVAL AREA, TRIBUNE, ROOFTOP, TERRASSE DU MONT BLANC and CHALET ÉTOILÉ: Entrance 1
JORLAND slopeside : Entrance 2
Schuss BATTENTIER slopes : Entrance 3
We advise you to use the public transportation services.
Coming to Chamonix, les Houches
Pour assister aux épreuves
BY BUS
Bus from Chamonix
• Line 1 until Bellevue stop (competition site) in Les Houches. Reinforced line for the event.
• Line 15 until Bellevue stop (competition site) in Les Houches.
Bus from Argentière
• Line 2 to Chamonix Sud then line 1 or 15.
Bus from Les Houches
• Line 16 until Bellevue stop (competition site) in Les Houches. .
---
BY TRAIN
From Vallorcine or from Saint-Gervais / Le Fayet.
Mont Blanc Express train until Viaduc Sainte-Marie stop + 10-15 minutes walking
SHUTTLES FROM THE BOTTOM OF VALLEY
Thanks to the free Kandahar shuttles, come and attend to Chamonix Ski World Cup without worrying about anything else.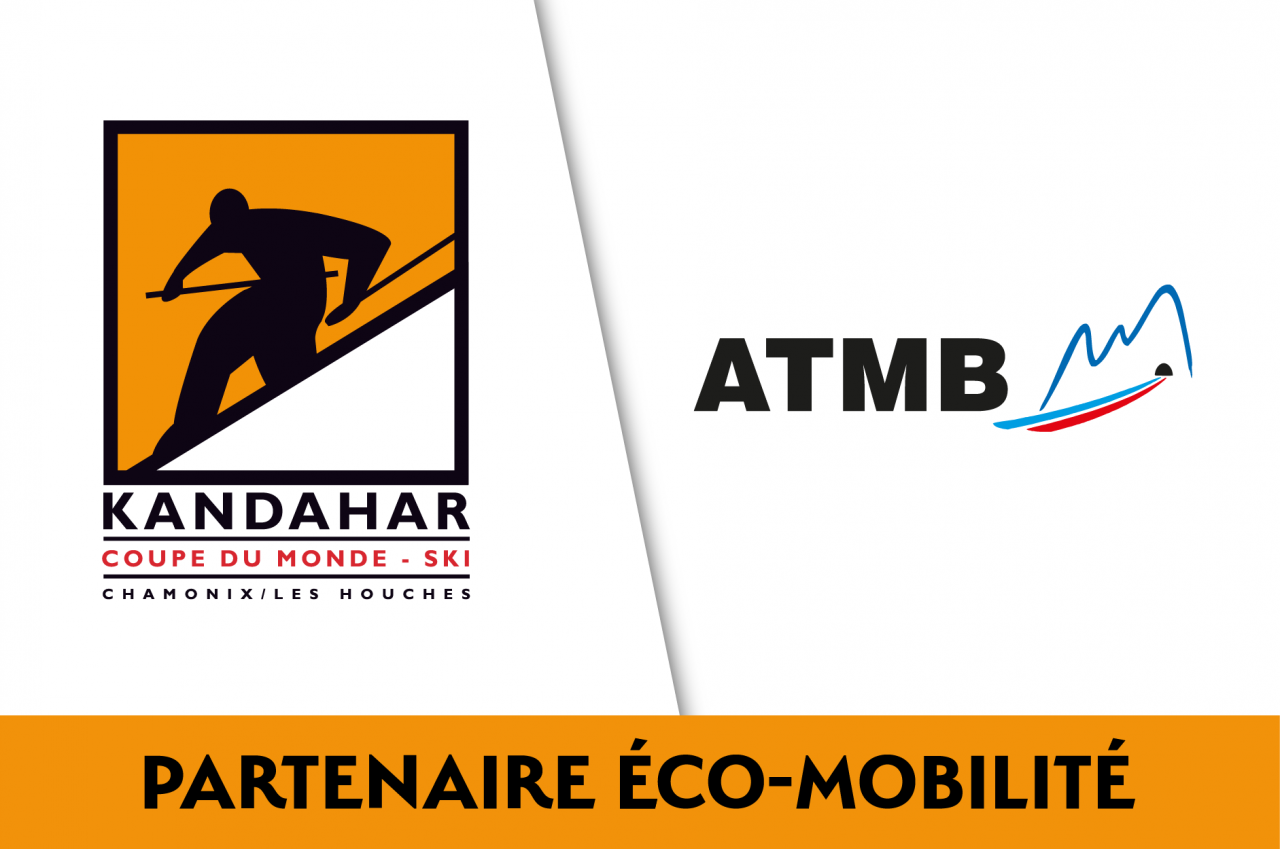 ATMB, eco-mobility partner and Chamonix World Cup do the most to encourage you to take the public transport. From Bonneville till Le Fayet, free shuttles will take you directly to Les Houches !

The event will create a lot of traffic and the organisation wants to put measures in place to reduce the impact and make the access to Les Houches more fluid. In an eco-friendly perspective and in order to help and accompany the organisation on eco-mobility questions, ATMB -Autoroutes et Tunnel du Mont Blanc- joins Chamonix World Cup and finance the shuttles which will bring the spectators.

Special coaches from Bonneville, Cluses, Sallanches, Domancy and le Fayet will allow spectators to reach the competition site in les Houches without using their car. 5€ per tickets bookable via the ticketing process.
WAY UP SHUTTLES
| | | | |
| --- | --- | --- | --- |
| | Bus 1 | Bus 2 | Bus 3 |
| Bonneville Train Station | 07:45 | | |
| Bonneville Parking des Bordets | 08:00 | | |
| Cluses Place des Allobroges | | 08:00 | |
| Cluses Parking Autoport | | 08:10 | |
| Sallanches Parking Carrefour | | | 08:00 |
| Sallanches Place Charles Albert | | | 08:10 |
| Saint Gervais Parking Intermarché | | | 08:30 |
| Saint Gervais Train station of le Fayet | | | 08:40 |
| LES HOUCHES | 08:40 | 08:45 | 08:50 |
WAY DOWN SHUTTLES
Shuttles will leave the competition site at 3pm and will make every stop from Le Fayet Train station to Bonneville train station.
The pick up point for the way down will be the same as the drop off point of the morning.
---
CAR PARKS
PARKING PROHIBITED throughout the crossing of Les Houches (Georgeanne - Les Chavants).
Spectator car parks
Attention, this year parking on the RN 205 will not be possible. Parking lots to attend the event will be assigned at the time of ticket purchase. The number of parking spaces is limited. Access to the car park will not be possible without a ticket with parking option.
---
PASS CIRCULATION
D-DAY, Saturday 04 February 2023.
BADGES STICKED TO THE WINDSHIELD to cross Les Houches between Saint-Antoine and Les Chavants, in both ways.
GET A PASS
INDIVIDUALS (principal resident or secondary)
PROFESSIONNAL (hosts, clients, employees,...)
Make a request on www.leshouches.fr or mairie@leshouches.fr or pick up one at the desk of the Mairie and Tourist office of Les Houches.
In any case, you will need your immatriculation certification and a residency proof dating than less than 3 months.
IMPORTANT : Without any badge, you will not be able to leave or access your house or your workplace. Filtering will be set up from 7am to 5pm the day of the event.
Warning, the interchange of Les Trabets (way up), the route des Trabets and the route du Nant Jorland are closed on the day of the event.
---
CAR-POOLING
---