PRACTICAL INFOS,
Venir au Kandahar
Prenez les transports en commun, en train et en bus c'est mieux !
Prenez les transports en commun (bus et train) pour assister aux entraînements (17 & 18 février) et aux épreuves (10h30 & 14h le 19 février - 12h15 le 20 février).
Renforcement des fréquences de bus et de trains et mise en place de navettes permettant d'accèder au site de compétition depuis les parkings.
L'accès aux Houches est vivement recommandé en bus ou en train.
Arrêts de bus de Chamonix pour se rendre aux Houches afin de suivre la compétition :
Chamonix Sud, Le Grépon, Chamonix Centre, Place du Mont-Blanc.
Téléchargez le plan de Transport Spécial.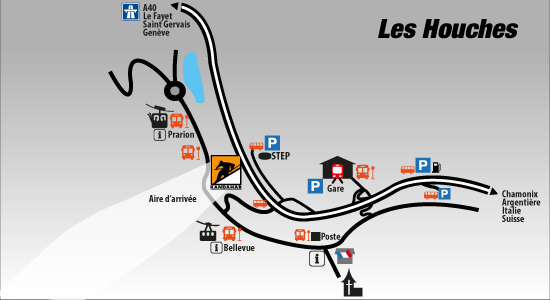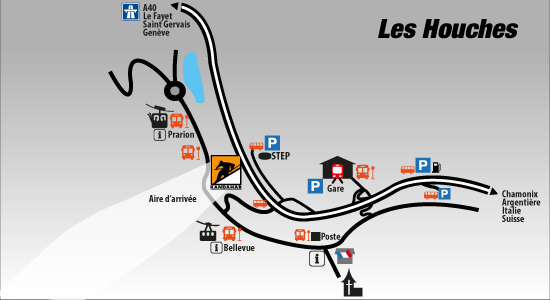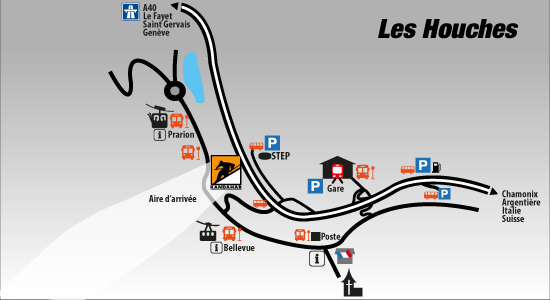 From 17 to 20 february.
BUS
From Chamonix
Line 1 or 15 From Chamonix to Bellevue or Prarion, Les Houches 1 bus every 10 min.
From Argentière
Line 2 to Chamonix then line 1 or 15
From Les Houches
Line 16 to Bellevue or Prarion Bus every 10 min.
TRAIN - BUS
From Argentiere or Le Fayet
Train to Les Houches station then bus line 16 to Bellevue or Prarion
From Le Fayet/Pays du Mont Blanc or Saint Gervais
Tramway du Mont Blanc to Bellevue top station.
From any train station in Haute-Savoie
From 19 to 21 February 2016, the Region Auvergne-Rhône-Alpes and SNCF offer 50% discount on your return from a Haute-Savoie station to Les Houches.This TER illico EVENTS fare is on sale at the offices of departure stations or online on the website SNCF TER Rhône-Alpes.
For the occasion, additional trains will also set up. Find out and download special train schedules by clicking here.
BY CAR
To watch training sessions on 17/18 Feb.
P&R STEP Les Houches, Trabets.
Parking closed to public 19th & 20th Feb.
On race days 19 - 20 February.
No vehicle access between Saint Antoine and le Prarion.
Vehicles arriving from the upper valley should exit at TOTAL petrol station les Houches.
Parking Gravières, P&R from 8.30am to 4.30pm
From Le Fayet.
P&R on route Blanche + 1 bus every 10 min.
from 8.30am to 4.30pm.