Kandahar Piste Access
A free event easy to access
Access to the piste sides and finish area
Pedestrian access along the piste and the finish area is free. However, each spectator must have a "free" ticket to access public areas. No access will be authorized without a ticket, even if access is free.
Best way to follow the race
Free access for pedestrians on either side of the slope.
Watch the race on a giant screen from the finish area.
Snack bars and entertainment, cowbells and drums, amazing atmosphere!
FAN ZONE
A fan zone will be located at the bottom of the finish area. It will consist of a giant screen, refreshment areas, a catering area, a stage that will host concerts and events between the various rounds as well as the official Kandahar store!
WARNING! A "cashless" system will be implemented.
You will be able to pay with your credit card or your smartphone (LyfPay, Apple Pay, Samsung Pay, Paylib, PayPal,...) without having to go to the cashless bank.
What if I want to pay with cash ?
You will have to go to one of the cashless bank in order to credit a cashless card. In this case only, 1€ will be kept from the amount of money you top-up. This will occur only once at the moment you get your card, before its first use. This 1€ will cover the activation costs of the card and the potential reimbursment if you still have money on your card after the event.
Saturday 8 February : SLALOM
10H : 1st run
13H : 2nd run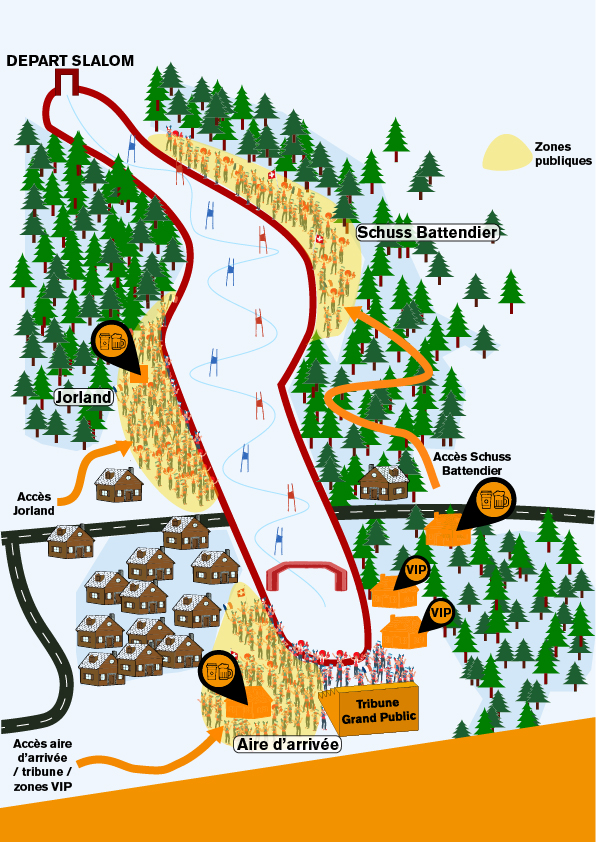 Sunday 9 February : GIANT PARALLEL
09:30 - Qualification
13:15 - Parallel giant race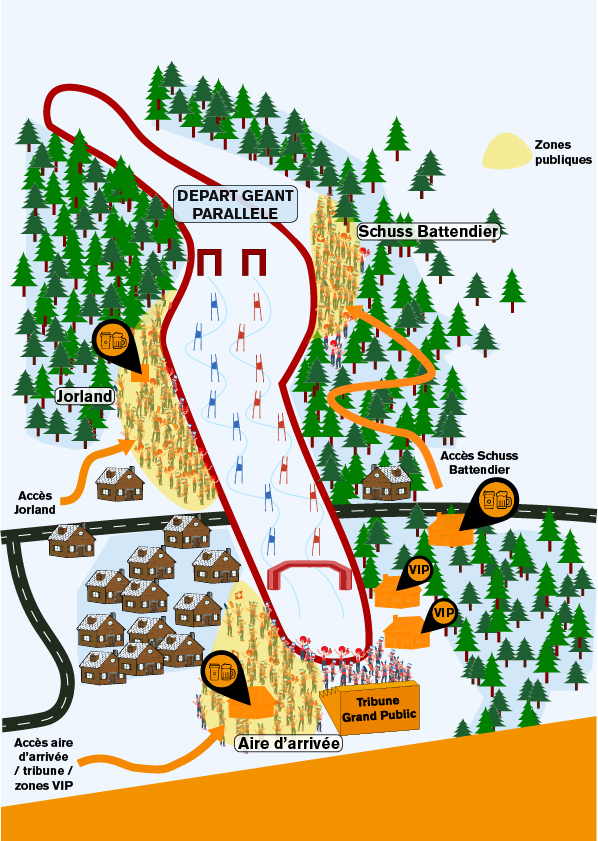 For further info :
Office de Tourisme Les Houches
T. +33 (0)50 55 50 62
www.leshouches.com
Office de Tourisme Chamonix Mont-Blanc
T. +33 (0)4 50 53 00 24
www.chamonix.com